Door Fixings and Accessories
We stock a range of door fixings and accessories including door handles, letterboxes and house numbers.
We also sell a range of interior doors and you can save 10% on your door handles and accessories when you purchase one of our doors in store.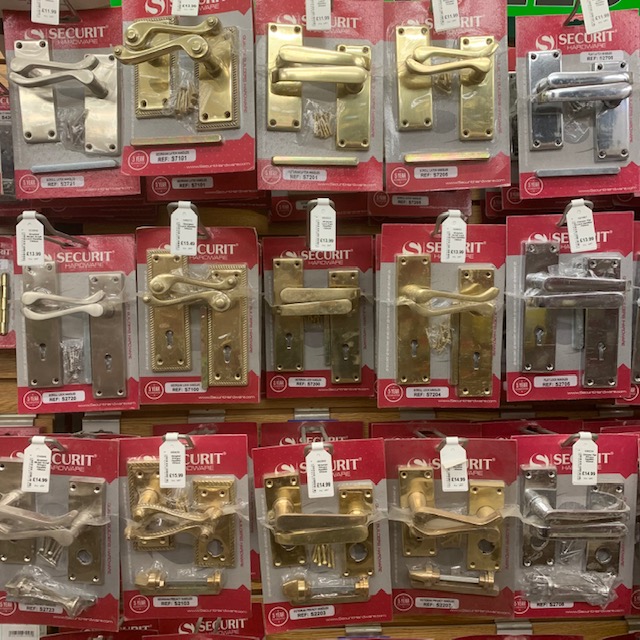 Coat Hooks
We stock a range of coat hooks in store. These come in a range of different styles and colours so you will be sure to find something to suit your tastes.
Door Cylinders
We stock a range of door cylinder locks in store. A door cylinder is a form of pin-tumbler lock which is usually fitted to UPVC doors and commercial doors. When the key turns, the pins operate a deadlocking mechanism inside the door.
Replacing your cylinder is simple. All you need to do is remove the fixing screw located at the side of your door and your cylinder should slide out.
To find out which size of cylinder you need, measure from the keyhole to each end of your cylinder. For example if you measure from the keyhole upwards and get a measurement of 40mm then measure from the keyhole downwards and get a measurement of 50mm then the cylinder replacement you will need is 40/50.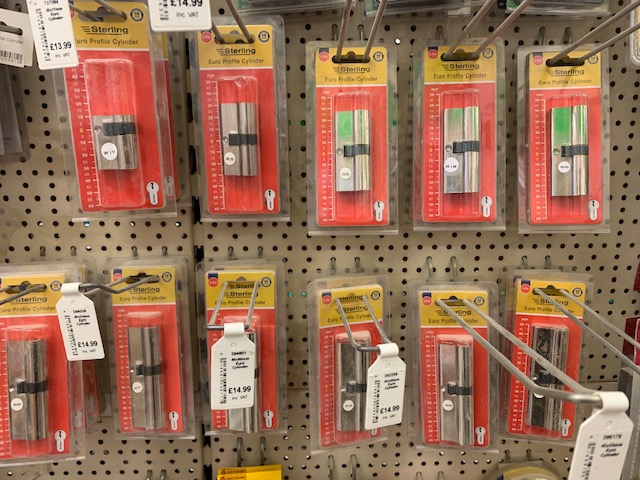 Gate Furnishings
We stock a range of gate furnishings including tee hinges and gate latches in store.
We can also make gates to size which start from £65. When you buy a gate from us, you can save 10% off the fixings if they are bought at the same time as the gate.