Tools, Power Tools and Accessories
Every DIY enthusiast needs to replace tools or expand their collection now and again.
We have a broad range of tools for all your needs. If we don't have what you require we can usually get stock in to order in just a couple of days.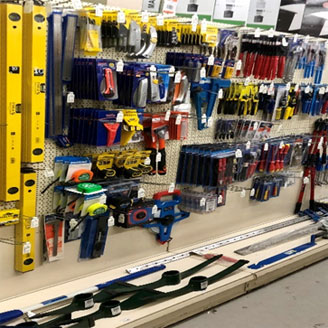 Power Tools
We carry a range of power tools for all your DIY needs.
Our range of power tools includes heat guns, jigsaws, sanders and multi-tools. If we do not stock the tool that you need for your job, we may be able to order it in. Just speak to one of our members of staff and we will check for you.
Need some advice on the best power tool for the job? Pop into store and speak to a friendly member of our team.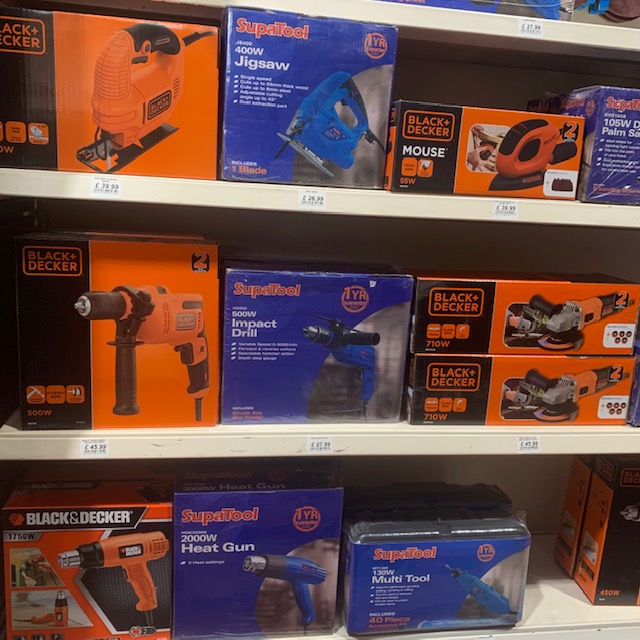 Power Tool Accessories
We also stock a range of accessories for your existing power tools including grinding & cutting discs, sanding belts & sanding discs and routers & holesaws.
Gloves
We have a range of gloves in store including builder's gloves and gardening gloves.
Our gloves come in a range of different sizes and styles including children's gardening gloves.