Glues and Adhesives
We stock a range of glues and adhesives in store including the popular brands Gorilla and Unibond.
Whether you're gluing plastic, wood or metal we've got you covered.
If you would like some advice on which glue would be best for your job, ask one of our friendly members of staff and they will be able to advise you.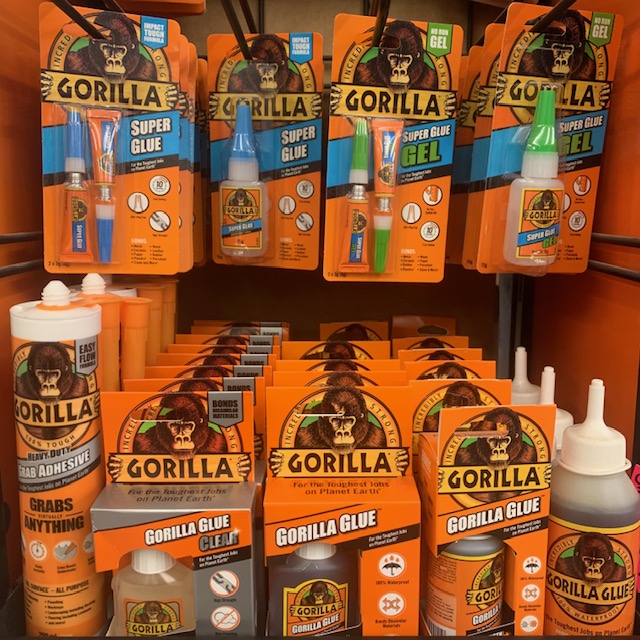 Silicones
We stock an extensive range of over 30 silicone sealants. These include popular brands such as Soudal and Everbuild.
This can be used for a range of DIY jobs around the home including sealing baths and creating panelling.
We also stock silicone guns and spare nozzles to make sure you have all the tools you need for the job.